1 Cup Breakfast Blend Organic TeabagsFrom: £3.00
A robust blend of Assam for flavour and Tanzanian for strength, this tea makes a strong brew with a rich and full-bodied flavour. These 1 cup teabags are not as strong as our 2 cup teabags. Available in 60 or 100 bag packs.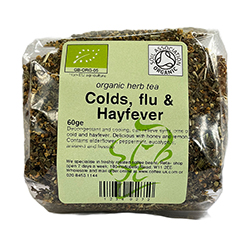 Cold, Flu and Hayfever Organic£4.30
Decongestant and cooling, can relieve symptoms of colds and hayfever. Delicious with lemon and honey.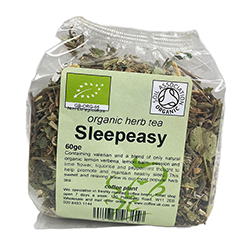 Sleepeasy Organic£3.60
Containing valerian and a blend of natural organic herbs that can help promote and maintain healthy sleep, this sweet and relaxing brew is our most popular herb tea.