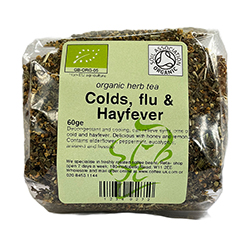 Cold, Flu and Hayfever Organic£4.30
Decongestant and cooling, can relieve symptoms of colds and hayfever. Delicious with lemon and honey.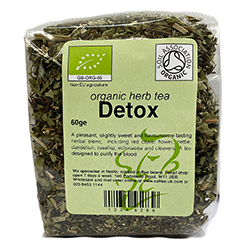 Detox Organic£3.60
A pleasant, slightly sweet and flavoursome tasting herbal blend including burdock root, liquorice root, spearmint and ginger root. A tea designed to purify the blood.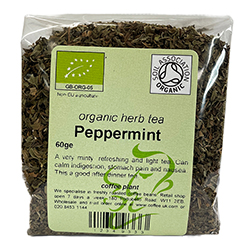 Peppermint Organic£2.60
A very minty, refreshing, and light tea. Can calm indigestion, stomach pain and nausea. This is a good after dinner tea.