Assam Leaf TeaFrom: £2.70
Stronger and sweeter than Ceylon Leaf, this broken leaf tea has the flowery quality of a full leaf tea.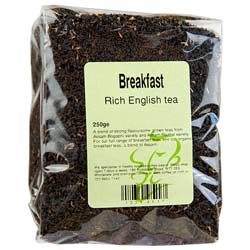 Breakfast Blend Loose tea£3.80
A robust blend of Assam for flavour and Tanzanian for strength, this tea makes a strong brew with a rich and full-bodied flavour.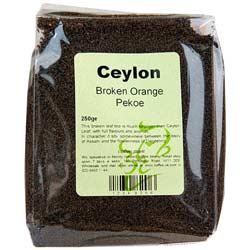 Ceylon Broken Orange Pekoe£4.00
This broken leaf tea is much stronger than Ceylon Leaf, with full flavours and aromas. In character it sits somewhere between the body of Assam and the floweriness of Darjeeling.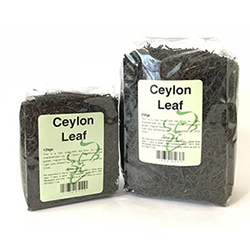 Ceylon LeafFrom: £3.20
This is a fine large leaf tea from Sri Lanka characterised as light and refreshing with a suggestion of citrus tones. A classic, fresh aroma with a golden, fragrant liquor.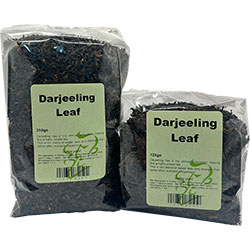 Darjeeling Leaf TeaFrom: £4.10
Darjeeling has a tiny annual production making this a highly prized tea. This is a rich blend of estate teas and stronger than some other available Darjeelings.