Assam Leaf TeaFrom: £3.10
Stronger and sweeter than Ceylon Leaf, this broken leaf tea has the flowery quality of a full leaf tea.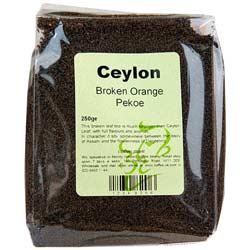 Ceylon Broken Orange Pekoe£4.80
This broken leaf tea is much stronger than Ceylon Leaf, with full flavours and aromas. In character it sits somewhere between the body of Assam and the floweriness of Darjeeling.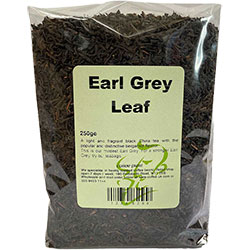 Earl Grey LeafFrom: £3.20
A light and fragrant black China tea with the popular and distinctive bergamot flavour. For a stronger Earl Grey, try our teabags.