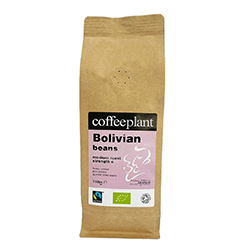 Bolivian organic Fairtrade 250g coffee beans£5.40
A very full and fine flavoured coffee. This is the same Bolivian available in the medium-strong roast section but unground in 250g valve packs.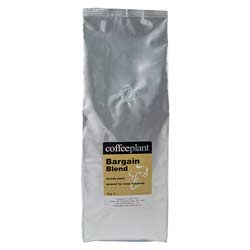 Bargain Blend Strong 1kg Ground for all methods£14.00
Never more than 30% robusta. Continental flavour but not too strong. Can be used in espresso, probably best with milk or sugar.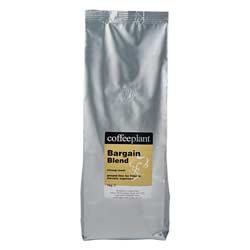 Bargain Blend Strong 1kg Ground For Filter£14.00
This is never more than 30% robusta. It comes in fixed weight 1kg bags. Comparable in flavour to supermarket continental roast coffees. We recommend this fine grind for most espresso and paper filter systems