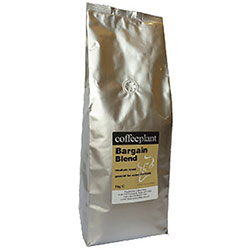 Bargain Blend Medium 1kg Ground For Most Methods£16.00
This is never more than 30% robusta. It comes in fixed weight 1kg bags. Comparable in flavour to supermarket "original blend" coffees.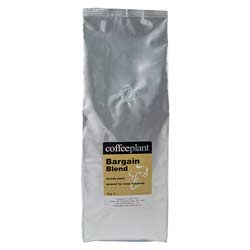 Bargain Blend Strong 1kg Ground for all methods£16.00
Never more than 30% robusta. Continental flavour but not too strong. Can be used in espresso, probably best with milk or sugar.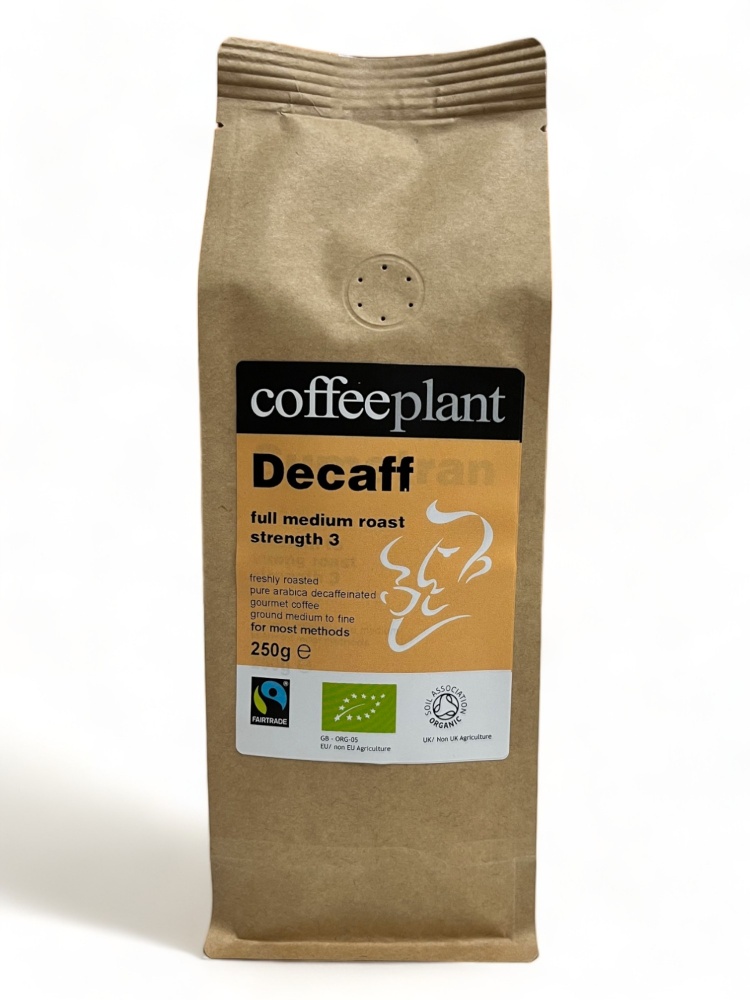 Decaffeinated Organic Fairtrade Medium Blend 250g Ground Valve Pack£6.00
This delicious chemical-free (CO2 method) decaffeinated coffee is suitable for drinking all day long as it is on a medium roast. No-one will notice that it is decaffeinated. Ground for all methods.