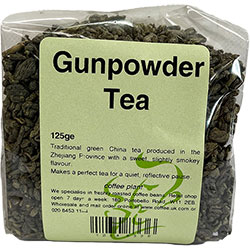 Gunpowder Tea£3.00
Traditional green China tea produced in the Zhejiang Province with a sweet, slightly smoky flavour. Makes a perfect tea for a quiet, reflective pause.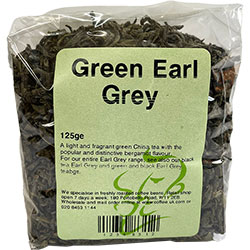 Green Earl Grey Tea£3.20
A light and fragrant green China tea with the popular and distinctive bergamot flavour. See also our black tea Earl Grey and green and black Earl Grey teabags.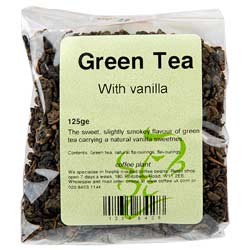 The sweet, slightly smokey flavour of green Tea carrying a natural vanilla sweetness.